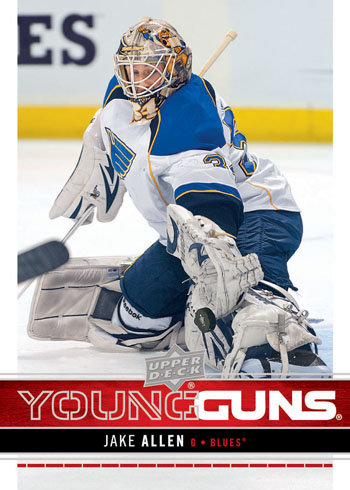 The Upper Deck Company has previewed images from the 2012-13 Upper Deck Series One Young Guns hockey card subset. The images were previewed via the Upper Deck Blog on Hallowe'en night.
Writes Chris Carlin, the Upper Deck Company, "makes a practice of holding over rookies from the previous class so the company can use those subjects for early-season releases. As luck would have it, this season many of these "hold-overs" come from great hockey markets. So even though the NHL isn't playing right now, there should be quite a bit of demand for these cards."
The new 2012-13 Upper Deck Series One hockey card series will launch next week in advance of the Fall 2012 Sportcard & Memorabilia Expo. To view the card images, please visit the Upper Deck Blog.