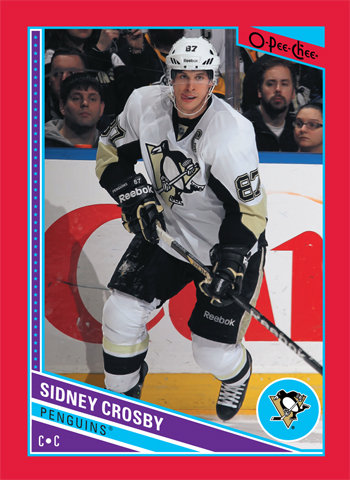 The Upper Deck Company has confirmed that its 2013-14 O-Pee-Chee wrapper redemption program has sold out. The Upper Deck Company has thanked its Diamond Certified Dealers for making the program "such a great success."
The O-Pee-Chee "Red" wrapper redemption program is exclusive to Canada. The program rewarded collectors with O-Pee-Chee Red parallel cards for every 50 wrappers submitted. This marked the second year for the wrapper redemption program.
"Demand this year far exceeded our expectations, likely because of the buzz around the new rookie class with many key rookies appearing in the 2013-14 NHL O-Pee-Chee release," wrote Chris Carlin via the Upper Deck Blog. "Upper Deck's fulfillment centre in Canada recently reported they have now depleted inventory on the 2013-14 NHL O-Pee-Chee wrapper redemption packs after receiving record numbers in this season."
Collectors were asked to: a) collect empty wrappers of 2013-14 O-Pee-Chee hockey; b) submit groups of 50 wrappers to an Upper Deck Certified Diamond Dealer in Canada; and c) receive in return a six-card pack of O-Pee-Chee Red.
The six-card pack will include five O-Pee-Chee Red cards (which parallel the regular O-Pee-Chee cards) and one All-Star card.