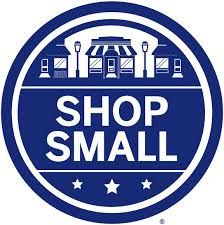 The Upper Deck Company is encouraging hockey fans to go shopping at their local collector stores on Saturday, Nov. 29 – the day after 2014 Black Friday. The encouragement supports Small Business Saturday.
"Many brave shoppers will wait in huge lines at large retailers on Black Friday hunting for great deals, but on Saturday Upper Deck encourages you to think small," wrote Chris Carlin via the Upper Deck Blog. "Everyone has a sports fan on their holiday gift list so make sure to get out on Saturday, November 29 and give some support to those smaller local sports collectible shops in your area."
As part of their support, the Upper Deck Company has sent some prizes to new collector shops in Canada and USA.
In Canada, those new shops are Triple Play Sports Cards (Victoria), OT Sports Cards (Vancouver), Hobbybox Collectibles (North Vancouver), Andy's Sports Cards & Collectibles (Calgary), Primo's Collectibles (Winnipeg), Joe Joe's Collectables (Wawa), Heroes N'Legends (Hamilton), and Out of the Box (Ottawa),