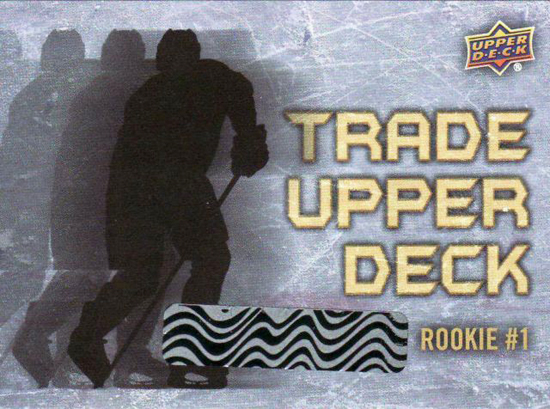 The Upper Deck Company has revealed plans for the special "Trade Upper Deck Rookie" redemption cards included in packs of 2012-13 Upper Deck Series One. The three different cards (Rookie #1, Rookie #2 and Rookie #3) will make up a unique rookie set that will serve as a bonus to the Upper Deck hockey card series.
"These will not be Young Guns rookies cards or be numbered part of the set," wrote Chris Carlin via the Upper Deck Blog. "Additionally they will not feature autographs or memorabilia. They will be their own insert set."
The Trade Upper Deck Rookie cards are seeded 1:517 hobby packs, 1:7,232 retails packs, 1:40,320 retail tins and 1:16,416 retail blaster box packs. The player checklist will be revealed after the NHL lockout is resolved.
"Once the NHL is playing hockey again, these three cards will be good for the top three rookies at that time as determined by Upper Deck's Product Development Team. We will announce which players they are once that decision has been finalized."
This year marks the 23rd season of Upper Deck hockey cards. The new Upper Deck Series One was released in November.